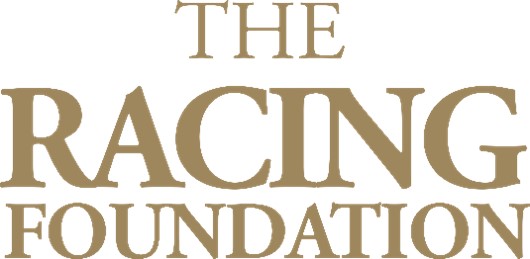 https://www.racingfoundation.co.uk
 The Racing Foundation aims to make a difference to the horseracing and thoroughbred breeding industry by supporting charitable work that contributes towards positive change for people, equine welfare, community engagement and environment and emerging issues. It does this by offering an open grants programme three times a year; by investigating pro-active funding initiatives to address issues faced by the industry and by offering a range of organisational support opportunities to racing charities. Since inception £23million of grants have been awarded supporting a wide range of projects and initiatives.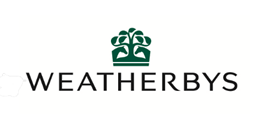 Since 1770, the Weatherbys name has been synonymous with horse racing and breeding.
Today Weatherbys remains at the heart of the sport; administering racing under contract from the governing British Horseracing Authority, registering all thoroughbred horses in Britain and Ireland within The General Stud Book and providing a host of services to racecourses, owners, trainers, breeders and enthusiasts.
It has a number of its associated businesses including Weatherbys Bank which offers all the services you would associate with a modern day financial institution, yet with the care and attention to detail you might expect of a family business.
Another of the Weatherbys Group business is Weatherbys Scientific - one of the highest throughput laboratories in Europe providing bovine, equine and other species services worldwide. Their work includes the parentage verification of all Thoroughbred foals born in Britain and Ireland.
The business is conscious and proud of their 250-year heritage, but ambitious for the future. Their growing involvement in science and technology sets the course for the business but it will always remember the roots of the business where the thoroughbred, the customer and the industry always come first.

The British Horseracing Authority (BHA) has created Racing2Learn, an online e-learning platform for anyone involved with the racing and Thoroughbred breeding industries.
The platform, which has been developed in collaboration with 1st4Sport Qualifications and the wider racing industry, aims to provide a wide range of flexible eLearning courses that can be accessed remotely.
Some courses are designed specifically for certain job roles within racing and breeding with more generic courses also available. It is free to use and once registered most courses are free to access. Some of the areas covered include:
•            Horse care and welfare
•            Racehorse welfare
•            Safeguarding and integrity
•            Wellbeing and the world of work
•            Coaching and volunteering
There are also downloadable learning resources and a calendar of learning and training events.  Courses will be updated, and new courses added on an ongoing basis.
Each course contains interactive elements and certificates can be achieved on successful completion of each course.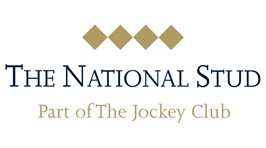 https://www.nationalstud.co.uk  
The National Stud team runs two annual residential courses, both tailored to provide students with the industry knowledge and practical training required for a successful career in the Thoroughbred industry.
In addition to the residential courses, they offer a range of qualifications which can be delivered and assessed in the workplace. If you are working in the stud industry and would like to gain formal recognition of your skills, get in touch to discuss the options available.
THE NATIONAL STUD DIPLOMA
The National Stud Diploma is a comprehensive introduction to a career in the thoroughbred bloodstock industry. Students work alongside stud staff during the breeding season to hone their practical skills and gain a fuller understanding of all areas of stud work. Regular evening lectures cover everything from veterinary practice and stallion selection to marketing and the business elements of stud management. In addition to the Diploma, students graduate with a Level 3 Certificate in Thoroughbred Stud Practice accredited by 1st 4 Sport.
THE ENTRY TO STUD EMPLOYMENT PROGRAMME
The Entry to Stud Employment Programme is fully funded by The Racing Foundation and suitable for candidates either looking to retrain or kick start a career in the industry.
There are two annual intakes - late July and mid-October. The first focuses on those with no experience, while the second is tailored towards candidates who may have worked with horses previously. Both courses take place over nine weeks and are full time residential. Students work alongside the stud team and also attend theoretical lectures and practical training sessions.
No experience is necessary but applicants must demonstrate a desire to work in the industry.
Contact: students@nationalstud.co.uk  or call 01638 663464

Racing Welfare is a registered charity supporting the workforce of British horseracing. They offer professional guidance and practical help to the stud, stable and racecourse staff, alongside those in associated professions, whose dedication is vital for the well-being of racing. Their work aims to help people, from recruitment to retirement, to thrive in day to day life and through a range of life's challenges.
Racing Welfare's support services are completely confidential and non-judgmental.  Call Racing's Support Line on 0800 6300 443.

https://www.careersinracing.com
Run by the BHA, and as part of the Recruitment, Training and Retention Strategy,  careersinracing.com forms part of the marketing campaign to promote the career paths and job opportunities in British horseracing.  The website contains a huge amount of information on a diverse range of roles, training and qualifications available, as well as hosting a job board advertising more than 1,000 racing vacancies each year